Traveling with kids can be a cumbersome task, let it be preschoolers, or kids of other ages, a trip that is not planned efficiently will turn into a nightmare. With flight delays, cancellations, road traffic, and hotel mix-ups, even adults get frustrated, let alone children. Some children don't even know the concept of traveling, couped up in a tiny space with nothing to do but ask "Are we there yet", while on the other hand get too excited and spend the entire travel bouncing up and down, but even such kids are prone to boredom and of boredom persists they will likely go berserk.
So, how can you make traveling with kids a comfortable and joyful experience? After talking with several parents, we came up with the following best tips that will make traveling with kids not only bearable but also enjoyable.
Top 10 Best Tips for Traveling with Kids
1. When Traveling with Kids, Do Not Rush
Irrespective of the stage of the trip, your main mantra should be "Do not rush". When planning a family trip, take care of all the contingencies, and make sure not to rush somewhere, as kids tend to get overwhelmed by it. This can happen easily if you are late for your flight or train. Therefore, while traveling make sure to take a breather or two and stay patient and calm. Even though Home Alone was a work of fiction, sometimes children do get lost in the hustle and bustle of the journey.
2. When Traveling with Kids, Book an Early Morning Departure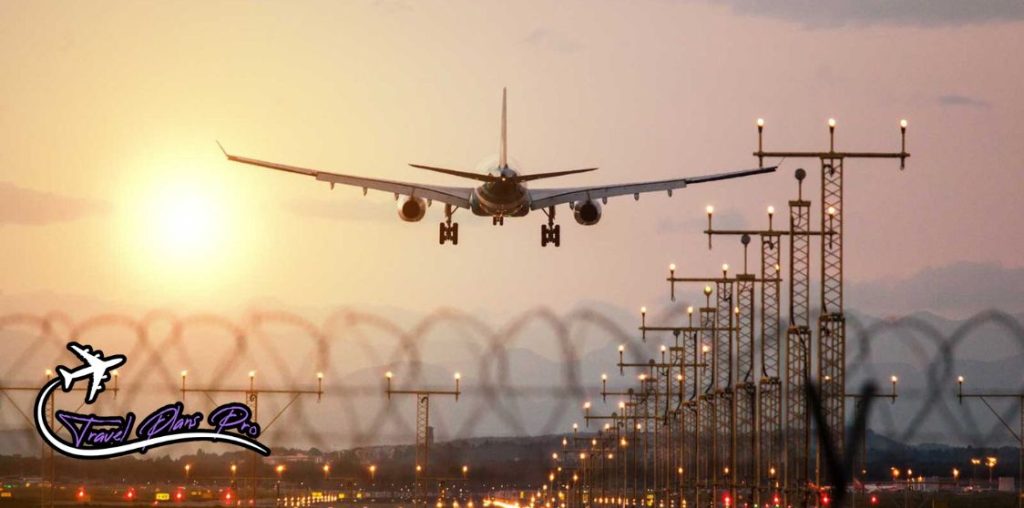 When flying with young children or toddlers, try to book an early morning flight. By booking an early morning flight, the chance of avoiding delays at takeoff and landing increases. Moreover, early in the morning your little munchkins will still be under the spell of sleep and will most probably keep sleeping as you board the flight.
3. When Traveling with Kids – Book the Right Accommodation
Mostly you get two accommodation choices, whether you can get a room at a motel or rent a vacation home. Before making a choice take into consideration the comfort of your family, especially kids. A hotel will sound like a great option, with all the amenities and benefits. But if you have kids renting out a vacation home might be a good idea, as it will give you full freedom, and your kids will have ample space to roam around.
Also, make sure to opt for destinations that cater to the needs of all ages. Go for places that offer plenty of attractions and activities for kids like theme parks, zoos, and beaches.
4. When Traveling with Kids, Keep Them Entertained
Kids can get easily bored while traveling, therefore keeping them entertained is crucial, otherwise they will wreak havoc. Long journeys are especially a child's nightmare, and they tend to get relentless and fussy. Therefore, in order to prevent this and have a smooth and stress-free journey, make sure to pack a few things like games, books, and electronic devices.
5. When Traveling with Kids, Pack Snacks
A hungry child is a ticking time bomb, therefore always have snacks available for your kids to prevent them from getting hangry. You never know how long you will have to wait between meals, your flight could get delayed, or traffic might keep you from reaching the hotel in time. Moreover, the food at your destination or the inflight food might not be up to the liking of your child. Therefore, make sure to pack all of your kids' favorite snacks, and don't forget to pack water and juice, kids need to stay hydrated.
6. When Traveling with Kids, Keep Them Safe
This world is a dangerous place, especially for kids, therefore when you take them on a trip, take extra measures to keep them safe. Before embarking on your journey sit your kids down and discuss with them the importance of staying safe, advise them to stay together at all times, especially in crowded areas, and warn them never to wander off alone. Moreover, to avoid any accidents, ensure that your child's car seat is properly secured and always supervise them near water bodies and unfamiliar surroundings.
7. When Traveling with Kids, Keep Track of Your Child
This point is an obvious one, who wouldn't keep track of their child? But in the hustle and bustle of travel, sometimes you can lose your child in the swarm of crowds. It's easy to get distracted by something and the next thing you know, your child has wandered off the shop at the station to check out candy. However, it's in no way the parents' fault even the most vigilant of parents can sometimes lose track of their children.
If your kids are prone to wandering off, attach a small GPS tracer to either their belts or shoes. If your child wanders too far, the tracker will alert you immediately and will you track them to see exactly where they are.
8. When Traveling with Kids, Give Them Your Contact Information
Despite your best efforts to keep them safe, if in case your child does get lost, having your contact information will help in their safe return. Therefore, before going on a trip, write on a small note the following information and ask your child to always keep it in their pocket:
Your name
The child's name
Your phone number
Local address
Email address
Name and address of the hotel or accommodation you are staying at
For young children tie a little contact information card to either their belt or stick it in their shoe, and make sure your kid knows where to find it. Help older kids memorize your email address and phone number so that in case of an emergency, they know how to reach you.
9. When Traveling with Kids, Pack Basic Medicines
A sick family member can easily ruin a day of travel, most possibly the entire trip. It is even worse if the member that gets sick is a child. Therefore, when traveling with kids, if your children are prone to motion sickness or have some kind of allergy, make sure to pack all the necessary medication. It will do you a whole lot of good to take a few over-the-counter medications, like the one mentioned below with you.
Allergy medication
Pain relievers
Medicine for upset stomach
Motion sickness prevention medicine.
If your child takes prescription medication, make sure to bring that along. Either take the medicine in its original packaging or take a copy of the prescription to show why you have the medication. This cam comes in quite handy at border crossings and in case your luggage is searched.
10. When Traveling with Kids, Pack Light
When traveling with kids, most of them tend to overpack, because you never know when you might need something, however, that is exactly what you are doing wrong. Long family trips can turn into a nightmare if you take too much luggage. Not only will you have difficulty squeezing all that in your car, will also take ages to find something. Also, when you carry a lot of stuff, the chances of losing something increase. So, only pack what you need and avoid overpacking.
Booking a Trip When Traveling with Kids
The one place where you can book a hassle-free family vacation is bookings.com. They will take care of everything, from documentation to accommodation. To know, check out their website.
If you are traveling to the US, or planning a road trip, consult our article to know about the best vacation spots that you can visit with your family.