With the continual revolutionization of Artificial Intelligence, many of us are left wondering, can ChatGPT help with travel plans? The answer to that question is yes and no. Why? You will find out soon enough.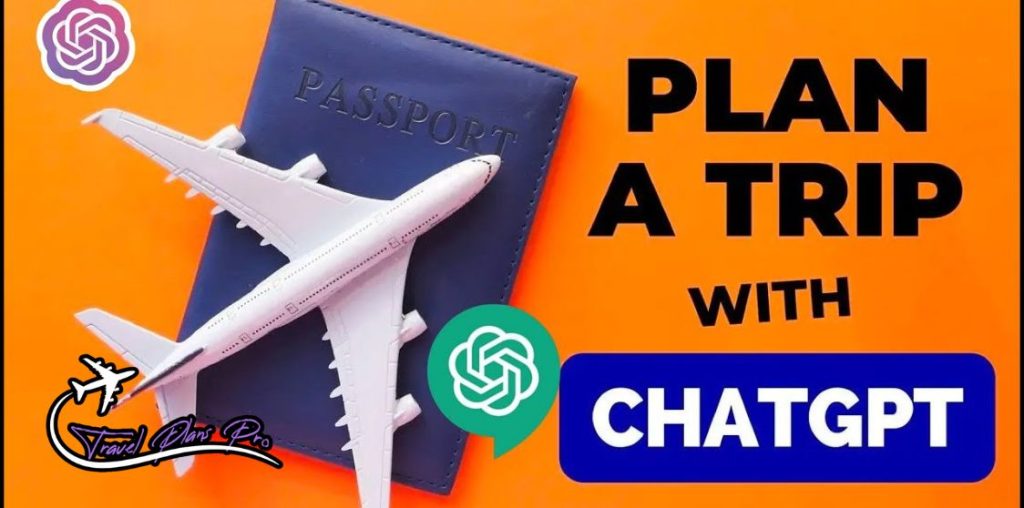 Big Question of 2023: Can ChatGPT Help with Travel Plans?
What is ChatGPT?
A very bizarre question as most of us by now know exactly what ChatGPT is, nevertheless let's talk a bit about this innovation first, which will most probably in the coming year change the face of travel. ChtaGPT is a popular, text-based, AI-powered chatbot that is owned by the San Francesco-based research lab OpenAI.
The platform launched in late 2022, garnered immense fame, and was able to bag 100 million users in the first months of its launch. However, with all the applause and cheer it has also managed to earn a fair share of controversy. This, considering the fear the Terminator incited in us, is the right course all of our minds should have taken considering how human-like ChatGPT is. If you want to be really spooked out try having a friendly conversation with SnapChat AI, because if ChatGPT doesn't convince you that the robotic overlords will rule us one day SnapChat's My AI will. 
Can ChatGPT Help with Travel Plans?
We have taken the help of ChatGPT when it comes to school and work, but planning recreational activities with the help of Artificial Intelligence is a farfetched concept. However, with how revolutionised ChatGPT is becoming, the days are not far behind when it will plan out all of our activities including travel plans, unless it gains an understanding of self, and realises the level of its intelligence, taking over the human race and enslaving future generations. A foreboding conspiracy theory, but something that can take the shape of reality in the future.
However, today we are not here to discuss conspiracy theories, we are travellers and our main focus is and will always be on travel, so today, putting all foreboding senses aside, we will discuss a very important query: Can ChatGPT help with travel plans?
Travel Planning with ChatGPT
Can ChatGPT help with travel plans? Sure, it can, it's an all-intelligent chatbot. But the thing is, we find that the most magical phase of travel is when we search for inspiration – the top 10 best places to visit in the U.S., best cheap hotels in London. The search is what gets us psyched up for a trip. And then after landing on the ideal destination, the whole phase of coming up your itinerary really helps build up the anticipation.
So why take that blessing away from you by making an Artificial intelligence bot do all the work? ChatGPT will of course, plan the entire trip for you, suggest great places based on your query, and also tell you about the activities that you can take part in while there. But what's the fun in that? So, if you are the kind of person who loves plotting the trip as much as taking it, skipping the services of ChatGPT during the inspiration and discovery phase of travel planning might be good for you. 
Can ChatGPT Help with Travel Plans and Make Them More Organized?
One thing that ChatGPT does better than us is staying organized. If the AI platform is used correctly, ChatGPT can prove to be a solid planning partner. Imagine you and ChatGPT are working together on planning out your vacation, one of you is going to be the big picture person, one who focuses on the high-level details like major attractions, cities, and other points of interest. While the other will be the logistics person trying to manage nitty-gritty details like routes, and day-to-day inventories. But both of you hold only one job.  
Like for example you are traveling to Iceland, you have a rough idea of the cities and attractions you want to hit but are struggling to map out the perfect route. Now, you can get help from AI, and it will help create a logical itinerary using your desired stops and will also help you get organized. In this example, you are the big-picture planner, while ChatGPT is the logistics planner.  
By working with ChatGPT you will be able to focus on one aspect of your travel while it works out the other one. In simple terms, ChatGPT makes for a solid partner if the two of you work hand in hand.
How Can ChatGPT Help with Travel Plans?
ChatGPT is a useful tool there is no doubt about that, and it can help you plan a trip in an organized manner. However, as it is a tool, you need practice to use it to its full potential. Crafting queries that cover all of your bases may take you a couple of tries, maybe even more. One trick to get the best out of ChatGPT is getting as specific as you can get.
This way ChatGPT will tailor an itinerary that will cover all the bases. But one thing that you have to keep in mind is that ChatGPT isn't always accurate. The paid version of the platform was last updated in May 2023, while its unpaid model hasn't been updated since 2022. This means that while an itinerary might seem absolutely glowing on paper, it might include certain attractions or businesses that are closed or have updated their hours or prices. 
Moreover, even though ChatGPT might point out all the essentials and help you map out a basic travel plan, you will most probably get more interesting recommendations and advice from a Homo Sapien. So, if you want to hit the more, "not found on the internet" places, it's best to consult your own species rather than a bot.
Talking about species, ChatGPT cannot take into account the human element. It will help you make a solid travel plan but won't be able to factor in how exhausted you will get bouncing from attraction to attraction, fighting the crowds or the impact of weather parameters. And as it can't factor in these aspects, an itinerary that is full of outdoor activities created by AI is more or less useless. 
The Final Verdict: Can ChatGPT Help with Travel Plans?
Can ChatGPT help with travel plans? Yes, yes it can. But can the intelligent ChatGPT plan an efficient vacation? Probably not. Maybe in the future, we will see more advancements in AI, and it will be able to factor in human elements, as of yet, it does create pretty solid travel plans, but it is best to add a little human touch to them considering you aren't made of wires and steel and following an itinerary designed specifically by AI will land you in the ER from exhaustion.  
Also Read
Resort Town of Acapulco Suffered $15 Billion in Damages Due to Hurricane Otis 
Hawaii is Trying to Educate Travellers and Tourists Traveling to Maui
The Power of Artificial Intelligence: AI Safeguards Against Scalable Triangulation Schemes