Do 2023 holidays in budget-friendly style and save on holiday trips with Amtrak winter flash sale for departures secluded from 4th of December. 
Amtrak Winter Flash Sale
Save on Holiday Trips with Amtrak Winter Flash Sale
Are you wishing for a wonderful winter getaway that is equal parts budget-friendly and enjoyable? Well, you will immensely appreciate the offer that the national rail carrier has in stock for you. This merry season save on holiday trips with Amtrak winter flash sale and embark on an unforgettable journey that won't make you worry about money in the least. The national rail carrier, Amtrak just launched a perfect limited-time flash sale on its various routes that run throughout the country. 
This holiday season customers wishing to for a winter getaway can snag ultra-low fares for trips between hundreds of U.S destinations with departures scheduled from December 4th all the way till 15th May 2024. Amtrak Executive Vice President and Chief Commercial Officer, Eliot Hamlisch addressed the flash sale and stated:
"As we head into the holiday season and in parallel with our recently updated fare structure, we're excited to offer customers access to incredible deals when booking their winter travel. "Whether visiting family and friends, hitting the slopes, or traveling for business, customers can relax in Amtrak's spacious reclining seats with plenty of legroom and no middle seat."
The travelers who wish to take advantage of this flash winter sale will have to book their slots by November 15. This amazing seasonal deal is available for Coach as well as Acela Business Class. However, if you wish to snag the discount you have to act fast, since the seat availability is limited with certain restrictions, and the number of travelers gearing up to take advantage of this opportunity are in hundreds if not thousands.
Think of it as a first come first serve basis. So, if you wish to travel this winter season in a budget friendly fashion it will do you well to book your seat as soon as possible because November 15 is right upon us, after which the deal will close. Therefore, grab your wallet and save on holiday trips with Amtraks winter flash sale before the time runs out. Remember, it's a race against the ticking clock.
Points to Note – Amtrak Winter Flash Sale
Keep in mind that these sale fares are non-changeable and are therefore subject to a cancellation fee of 50%. Customers who prefer a peace of mind of refundable and fully changeable fares over discounts should consider opting for Flex fares that the rail carrier is offering under the new ticketing plans. The newly revamped pricing structure of Amtrak was designed in order to simplify options and streamline the reservation process. Therefore, the New Fare Families rely on rounded dollar amounts along with clear descriptions of each fare type in order to make train travel easier and affordable. 
Amtrak Winter Flash Sale – Replace Air Travel with Train Travel this Wintery Season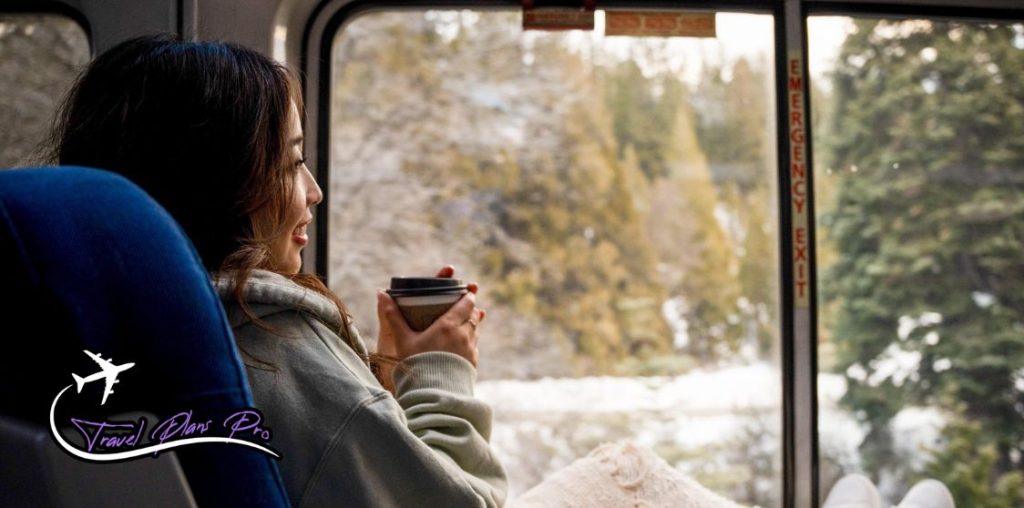 Opting for train travel during the holiday months can save you from the typical travel hassle that accompany the holiday rush. Moreover, with Amtrak's winter flash sale, not only will you be able to avoid the holiday rush but also the influx of prices that come whenever the merry days knock on our doors. Also, by opting for train travel you will be doing a lot of good for the environment as its one of the most energy efficient modes of transportation available. Train travel boats a 72% lower emission rate than flying and 83% lower rate than driving. 
Also Read
For the 2023 Holidays, Hopper Will Offer Gift Cards on Flights, Hotels, and More
Where are the Americans Traveling to for Thanksgiving 2023
A New Online Tool Tells People About the Best Times to Travel this Holiday Season